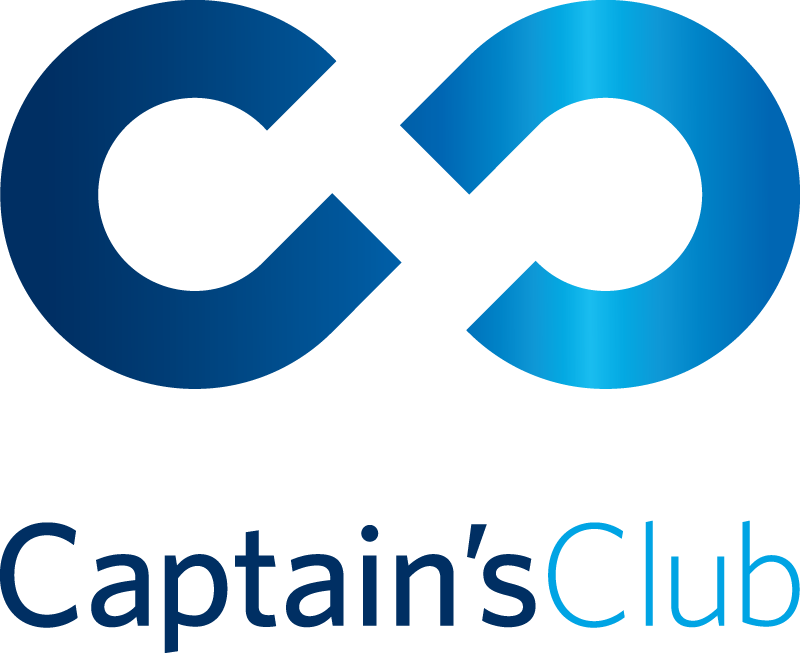 When enrolled as a Celebrity Cruises' Captain's Club member, your cruise experience becomes more rewarding. It is simple, the more you sail, the more you earn. It's easy to join -enroll before your first cruise to start earning rewards.
Not only can you combine your Celebrity cruise deals with your loyalty tier benefits, but you can also receive our exclusive deals all in one booking. Enter your Captain's Club number when booking your Celebrity cruise today and we'll show you all the deals available to you when selecting your room type.
Tiers of Membership
Preview: 0 club points
Classic: 2 - 149 Club Points
Select: 150 - 299 Club Points
Elite: 300 - 749 Club Points
Elite Plus: 750 - 2,999 Club Points
Zenith: 3,000+ Club Points
Club Points based on:
The number of nights you sail and the stateroom category. The higher the stateroom category you select, the more Club Points you will earn each night.

Inside and Ocean View: 2 Club Points earned per night
Veranda: 3 Club Points earned per night
Concierge Class and AquaClass: 5 Club Points earned per night
Sky Class: 8 Club Points earned per night
Celebrity, Signature, Royal and Sunset Suites: 12 Club Points earned per night
Edge Villas, Reflection and Penthouse Suites: 18 Club Points earned per night
Iconic Suite: 24 Club Points earned per night
Membership Benefits
Preview | 0 Club Points
Access to the Captain's Club Newsletter offer.
Loyalty Desk Access
Eligible for Captain's Club promotions when booking a cruise on board.
Classic | 2 - 149 Club Points
All Previous Level Perks
An invitation to a Captain's Club welcome event
Access to exclusive events on specialty sailings (like the President's Sailing)
One pre-cruise category upgrade to AquaClass (based on availability)
10% discount on a drink package or Premium Beverage Package upgrades (if booked prior to the sailing)
10% discount on Wi-Fi packages and upgrades
25% discount on any digital or print photo package
$100 off The Studio photo package
10% off one time use laundry services
10% discount at The Spa
10% off any bottle of wine
5% discount on small group discovery shore excursions and Hollywood Hot Glass
One free scoop of gelato
Complimentary specialty coffee when dining in a specialty restaurant
Select | 150 - 299 Club Points
Most Preview- and Classic-level perks
25% discount on internet packages and upgrades
30% discount on photo packages (print or digital)
$150 off The Studio photo package
Complimentary pressing for two garments
Discounted price for one standard bag of laundry on sailings of 12 nights or longer
15% discount on Premium Beverage Package upgrades (if booked prior to the sailing)
10% spa discount (excludes MedSpa and retail)
Complimentary wine tasting event
Priority status for shore excursion waitlist
15% off any bottle of wine
Elite | 300 - 749 Club Points
Most Preview-, Classic- and Select-level perks
Access to Captain's Club Coffee Lounge for coffee house-style breakfast
Unlimited complimentary drinks from Captain's Club menu at most bars from 5-7 p.m. daily
30% discount on internet packages and upgrades
40% discount on photo packages (print or digital)
$200 off The Studio photo package
Complimentary access to Persian Garden spa retreat on one port day (Select ships only)
10% discount at The Spa (excludes MedSpa and retail)
15% discount on Premium Beverage Package upgrades when purchased pre-cruise
Complimentary dry-cleaning for one item
One complimentary bag of laundry on each sailing
Access to private lounge during departure, complete with Continental breakfast
Platinum Level enrollment in Royal Caribbean's Crown & Anchor Society
Elite Plus | 750 - 2,999 Club Points
Most Preview-, Classic-, Select- and Elite-level perks
Two complimentary bags of laundry on each sailing
15% discount on specialty restaurant cover charges
35% discount on internet packages and upgrades
15% discount at The Spa (excludes MedSpa and retail)
40% discount on photo packages (print or digital)
$250 off The Studio photo package
20% discount on Premium Beverage Package upgrades when purchased pre-cruise
Complimentary cappuccinos, espressos, lattes and specialty teas all sailing long
Zenith Perks | 3,000 Club Points
Most Preview-, Classic-, Select-, Elite and Elite Plus-level perks
Complimentary Unlimited Stream internet package on one device
Complimentary unlimited laundry on each sailing
Complimentary Premium Beverage Package
50% discount on photo packages (print or digital)
$300 off The Studio photo package
25% discount on specialty restaurant cover charges
20% discount at The Spa (excludes MedSpa and retail)
Priority theater seating for production shows and on formal nights
Special Concierge Lunch in the main dining room
Upgraded bath amenities
Charitable donation made on your behalf
Complimentary 7-night Caribbean or Bermuda cruise (in a Veranda stateroom only)
Complimentary 7-night Caribbean or Bermuda cruise in an AquaClass cabin (at 6,000 points and every 3,000 thereafter)