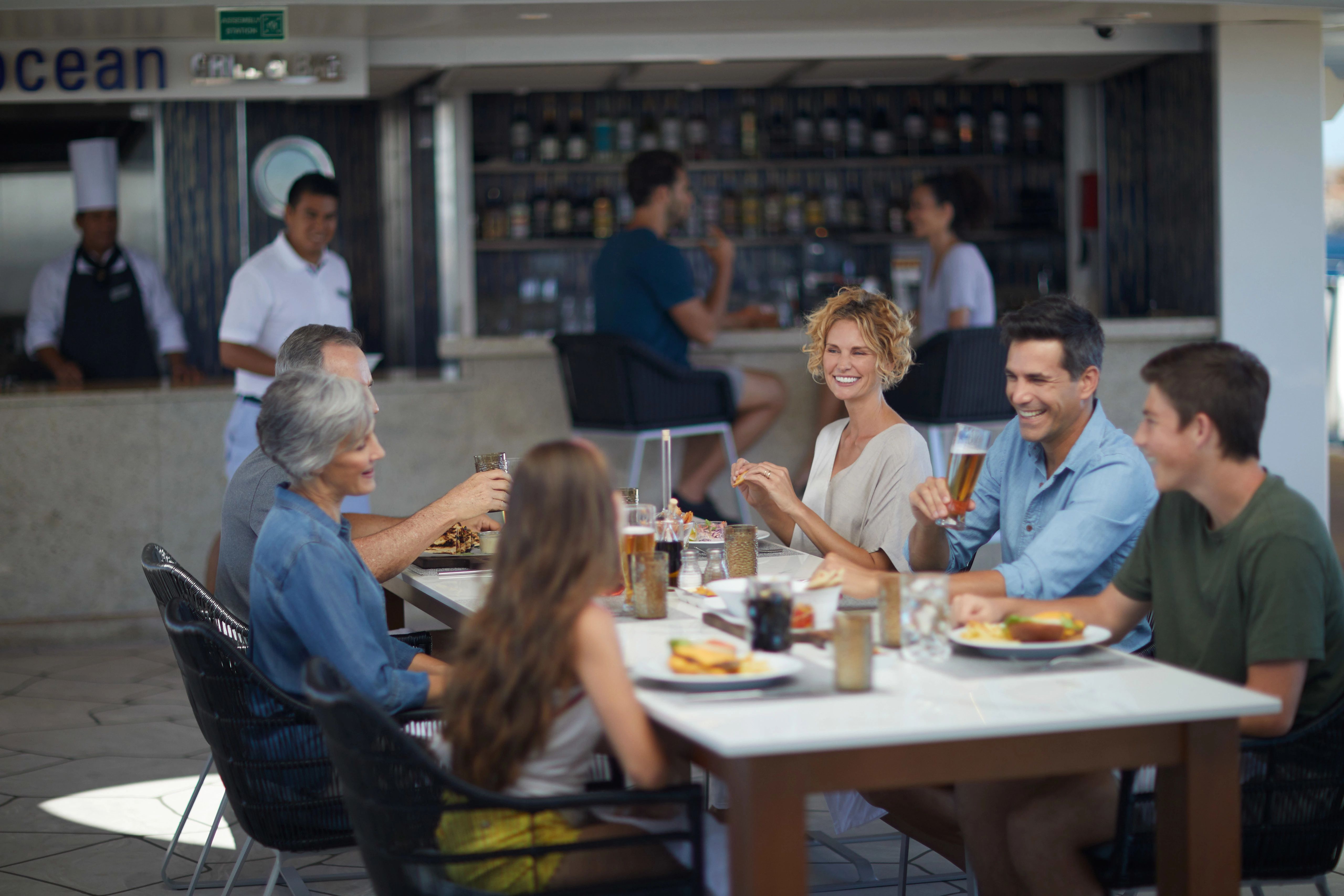 The vast majority of cruise lines maintain a casual dress code during the day, but once the evening hours roll in, dress codes can change dramatically. What was okay in a main restaurant at lunch may not be okay for dinner.
But first, there are a few things that are universal across nearly all major cruise lines:
Shoes are always required in dining venues, regardless of the time of day, and robes and bathing suits are not allowed in any of the restaurants. (Be sure to take a cover-up or a t-shirt and shorts with you if you're planning to spend your day relaxing near the pool.)
As a general rule, avoid flip-flops, cut-off shorts, baseball caps, ripped jeans and shorts, and tank tops in the main dining room and for-fee speciality restaurants at dinnertime.
Generally speaking, there are three types of evening attire: Casual, Smart or Business-Casual, and Formal.
Casual

- attire includes dresses or slacks and blouses for women, sport shirts and trousers for men.

Smart- or Business-Casual

includes dresses or pantsuits for women, jackets for men.

Formal

includes long or short cocktail dresses for women, dark suits or tuxedos for men.